Most of the time, we end up buying outdoor furniture after all the interior items have been done. More often than not, outdoor furniture becomes an afterthought. But you need to think about home furniture as a whole and outdoor furniture has a big role to play as they are the first thing a guest sees when they come to the house. So they will help make a first impression of the house.
Cost is a big factor when it comes to buying outdoor furniture whether it is lounges, outdoor chairs and tables, bistro sets, gazebo furniture etc. Many tend to go for cheaper furniture as the initial investment is very low. But you need to think about what you will be spending on the furniture in maintenance and replacement costs as well. There is a wide range of prices when it comes to furniture. But cost shouldn't be the only aspect that you consider. Many people get enticed by price tags and end up buying furniture that is not functional and will not stand the test of time. You need to have that furniture at least last for a few years so that you don't need to worry about replacement costs. You also need to think twice about the specifics of the furniture you buy if you have children or pets. It is very easy for cheap furniture to be flimsy and it may not be safe.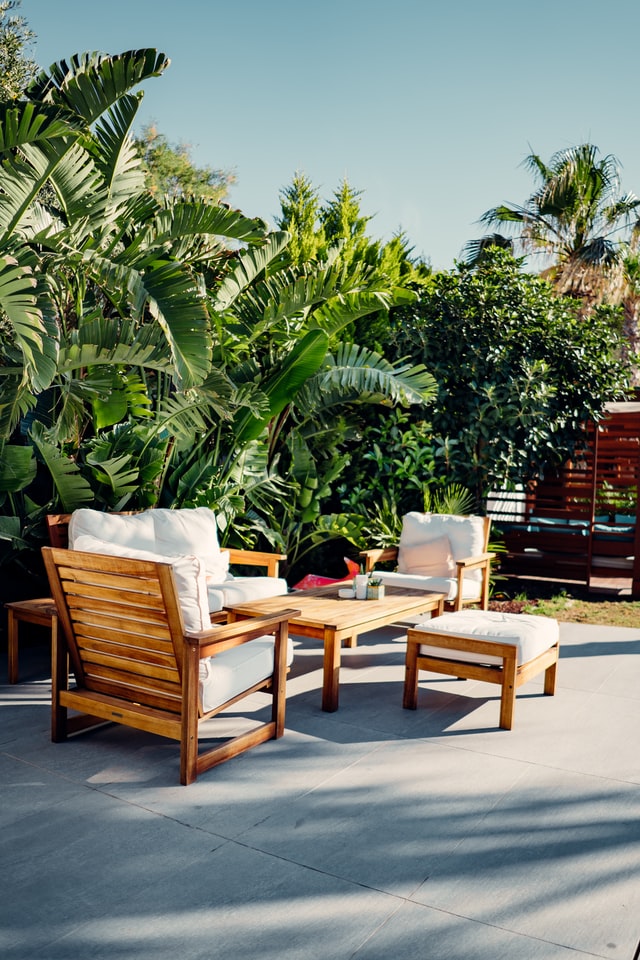 Functionality should be considered along with aesthetics. Think about the material of the floor which you are placing the furniture and whether they will be stable or not. If you have a deck, there is a space between the planks that a very thin chair or table leg can go into and topple. So be very aware of the surroundings of the outdoor furniture and whether it is a right fit for your home. You can find some metal chairs that look great but have very thin legs that will easily sink into these gaps. If the deck is easily scratched, consider having rubber studs at the bottom of the chair and table legs.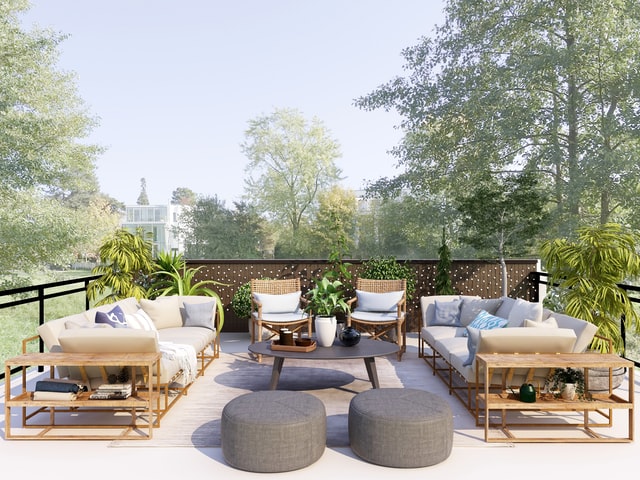 There are many different outdoor furniture materials that are available. But you need to consider your climatic condition before purchasing them. Sometimes, the materials will not do well in your location and you will end up replacing them too often. If you have a covered area such as a deck with a roof, you can use rattan furniture. They are great for dry climates. If you are in an area that has high winds, it will not be a good idea to purchase aluminium furniture as they are lightweight and can easily be blown away. For sunny locations, stainless steel furniture can heat up very easily and you will not be able to use it in the daytime. Otherwise, you need to have it covered with cushions. In wet climates, it is best to go for materials that will not spoil with constant moisture. You will need to redo the coatings or polishes on the material to increase its weather resistance. Or you can go for an easy maintenance material like synthetic wicker.